Goodnight Sweetheart: 1x3
Is Your Journey Really Necessary?
Gary & Yvonne argue about her preoccupation with her OU degree course and his obsession with WW2. Warning Phoebe that the bombing will start early that evening, Gary takes her to Holborn Underground station to shelter overnight. When they return to the Royal Oak next morning, he is questioned by the police. Back in their Cricklewood home, Yvonne is worried when Gary fails to return from work that evening.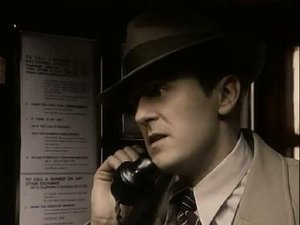 Dec. 02, 1993